Water Damage Restoration
Back To Our Services
Immediate reaction on your part and fast response service on our part both contribute in minimizing carpet water damage. When the pipes or ceiling suddenly leak, you should call Carpet Cleaning in San Francisco right away. Urgent problems related to wet carpets are dealt with as soon as possible by our team. In an effort to help our customers avoid worse problems and carpet mold growth, our reaction is immediate. Rest assured that our professionals know the right procedures for immediate and effective water damage restoration and are properly equipped.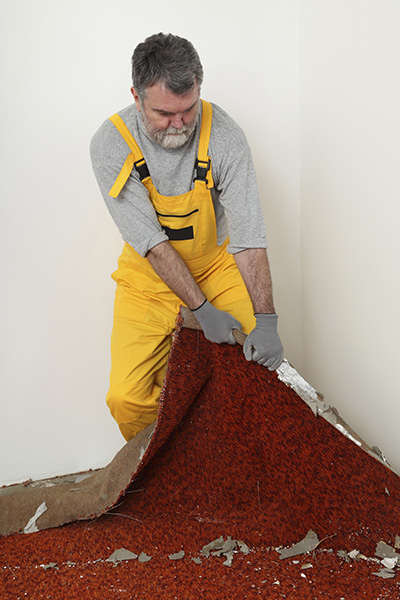 Let us Control Problems with Water Damage Restoration
With our capacity to extract waters immediately and dry the flooded area, damage is eliminated. Drying and dehumidifying flooded areas is one of our first priorities before taking care of the carpet, examining its condition, inspecting for mildew and leaving it perfectly clean. Our company is experienced in such services and has come across such situations way too many times. It only takes a secretly leaking pipe to soak the carpet under the Chinese furniture. The problem is that you might discover it too late but still you should report the issue to our company right away. Rest assured that our team knows how to take care of such problems and is a specialist in mold removal.
We provide Professional Water Damage Restoration Services
The point is to help you avoid dealing with mold and that's why the team of Carpet Cleaning San Francisco is ready to assist customers the minute they report water issues. With water moving in all directions under your feet, you might need odor removal and immediate help so that you won't have to replace your carpets tomorrow. We are aware of how important speed is in these situations and that's why our team is ready to respond in a timely manner. When it comes to flooded areas and soaked carpets, you can trust our professional water damage restoration services completely.
Our work ranges from flood damage restoration to proper cleanup and the removal of water, odor and mildew. With our high tech equipment, immediate response and the expertise of our professionals, such problems are kept at minimum levels. In extreme situations, we can also remove the carpet and the padding till the whole area is completely dried and the carpet is fully inspected for any signs of mold, is also dried and properly cleaned. When you trust our carpet cleaning experts for such projects, you have peace of mind for the good results of our service, our dedication and fast response.
Give us a Call Today!